Oil, Acrylic or Watercolor
Stock paints in Oil, but the techniques he is teaching apply also to Acrylic and Watercolor.
Sunday & Monday, October 13 – 14, 9am – 4pm
Location TBA – Meet at NVAL Carter House Gallery
48 Quartz Hill Rd.,  Redding, CA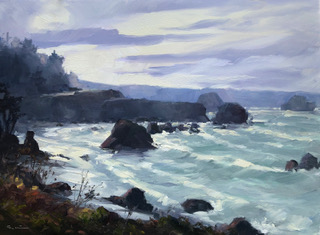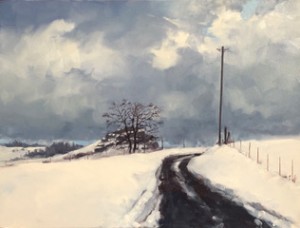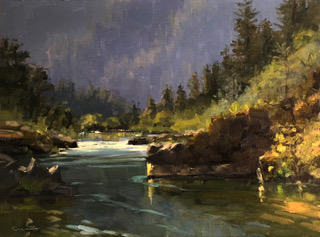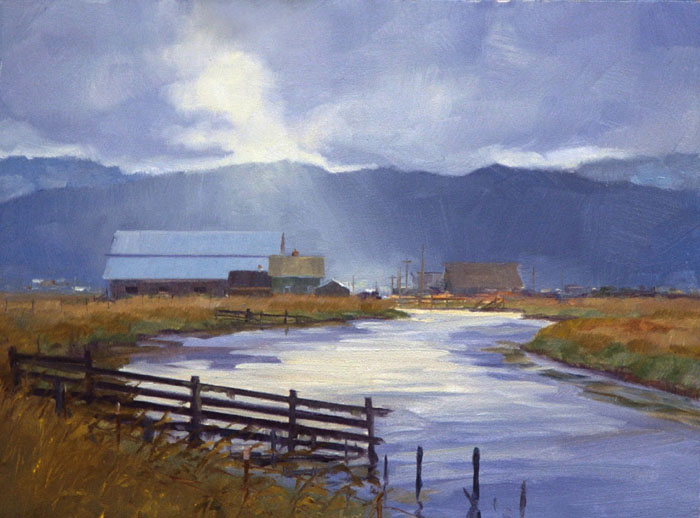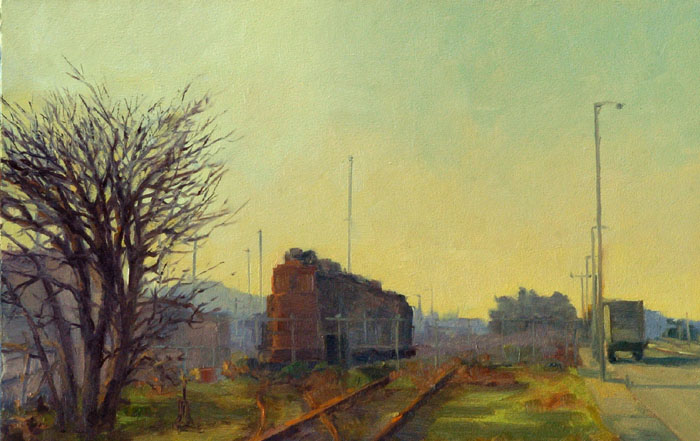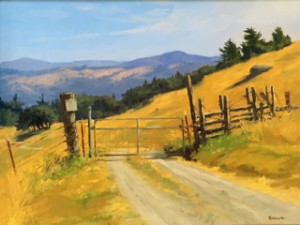 nval members $200, non-members $235
NVAL Individual membership is $35.  To become a NVAL Member CLICK HERE.
Class limit is 15.  Once the class is full, an online Waiting List will be established.  Should a registrant drop out, the workshop will be filled by date on Waiting List.
For questions or help with signup, call 530-221-1993.
workshop description
The idea of this workshop is to give instruction on the process of painting Plein Air which is a French name for working in open air.  There are several logistical elements that crop up while working in the elements, or painting from life, even indoors. I hope to share some of the tricks of the trade that I have gathered over the years, and help make the experience more productive and pleasant. Painting is not easy but there are ways to simplify the process in action and thought. There is also a different approach to the actual painting and choice of subject matter. The best way to fix problems in painting, is to not let them happen in the first place. The aim is to paint quickly and efficiently producing small works that are complete in one or two sessions. This approach applies to painting in general and not just Plein Air work.
artist statement
Stock Schlueter Fine Art Painter
An artist statement changes as it should as the artist ages. Like many young artists I set out to get rich, famous, and change the world all at once. Each painting was a new masterpiece bound to skyrocket me to stardom. The artist personality is often a balancing act of ego and humility. Too much ego and they will never learn anything. Not enough ego and they would not have enough confidence to get started. Talent is of course needed, but often it is overrated. It is the desire and the discipline that over the long haul that build the foundation that allows the artist to create a body of serious work. I could get all philosophical about the deeper meaning of Art. But, after so many years of painting it is enough to just paint. The work becomes a byproduct of a way of life. Observation and the act of painting are their own statement. Creating something of beauty and sharing it just might do some good in this world.
artist brief bio
Education
1971 – Bachelors of Fine Arts, University of Northern Colorado
1969 – Associate Arts, College of the Redwoods, Eureka, California
Select Solo Exhibitions

2011 – Stock Schlueter, Other works, The Upstairs Gallery, Arcata CA.
2008 – Stock Schlueter, New Work, Meridian Fine Art, Arcata, CA.
2007 – Stock Schlueter, Recent Oil Paintings, John Pence Gallery, San Francisco, CA.
2005 – Stock Schlueter, Brush Work, First Street Gallery, Humboldt State University, Eureka, CA.
2004 – Stock Schlueter, About Town, Gallery Dog, Eureka, CA.
2003 –  Stock Schlueter, Plein Air, Eureka Art and Frame, Eureka, CA.
2001 –  Stock Schlueter, Recent California Landscapes, John Pence Gallery, San Francisco, CA.
Select Group Exhibitions
2011

West Coast Painters, The John Pence Gallery, San Francisco CA
Recent Arrivals, The John Pence Gallery San Francisco CA
The Majestic Landscape, The John Pence Gallery, San Francisco CA
Humboldt Ten, The Gualala Art Center, Gualala CA
Two Views, A two person show, Sea Ranch CA
Humboldt Arts Council, Morris Graves Museum, Eureka CA
California Art Club, Fresh air, Pasadena CA
California Art Club, California Light, Thomas Reynolds Gallery, San Francisco CA
2010 Coors National Western Invitational, Denver Colorado.
Plein Air Invitational, Fairmont Gallery Sonoma, CA
Humboldt Arts Council, Morris Graves Museum, Eureka CA First Street Gallery, Fall Invitational. Eureka CA

2009

Coors National Western Invitational, Denver, Colorado.
Plein Air invitational, Fairmont Gallery Sonoma, CA.
Humboldt Ten Highland Art Center Snyder Foundation. Weaverville CA
Humboldt Arts Council Morris Graves Museum, Eureka CA
First Street Fall Invitational, Eureka, CA