Current Exhibit
North Valley Art League
Carter House Gallery
November/December H0liday Show
Resuming after Thanksgiving Holiday, Nov 30 – Dec 17
"Holiday Gala"
Friday Dec 2, 5 to 7pm
Open to the public, no charge
Food & Wine, and shop 'til you drop.  So many new items in our Gift Shop and throughout the gallery.   You don't want to miss the wide selection of original fine art and crafts all made by our local member artists including ceramics, hand knit socks, glasswork, jewelry, woodworking, fabric art, cards, prints, ctc.
Also there will be a RAFFLE of a lovely framed Chuck Prudhomme painting at the reception.
Tickets are $10 and are available for sale starting Tuesday, Nov 30.  The raffle will be held around 6:30pm at the reception.  Tickets will be $10 each, open to the public, and available for sale all week at the gallery and at the Friday reception. Winner does not have to be present to win.  Just keep the ticket stubs of any tickets you buy.  NVAL copy of ticket must have First & Last Name and Phone number on the back. Winner will be called if not at the reception raffle.
Sampling of fine art and crafts in the gallery is below.
KIXE IS PROUD TO BE A SPONSOR OF NVAL
Gallery will be Closed Dec 18 – Jan 3
MONTHLY CLASS – SECOND SUNDAY with CHUCK PRUDHOMME
"Learn to Paint an Impressionistic Painting from a Photo" 
Bring your own photo or let Chuck provide one for you!
December Class is Sunday,  Dec 11, 12 to 4pm at NVAL Carter House Gallery
Cost $40 per student
All signups will be at NVAL.  Sign up ahead of time or come a few minutes early and pay at class.
Click Here for additional details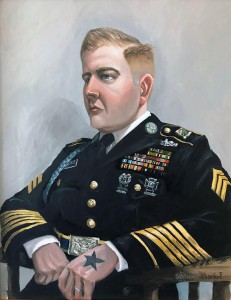 NVAL North State Painting Show 2022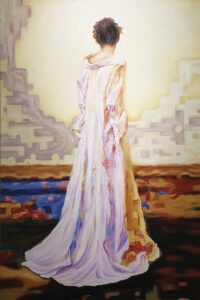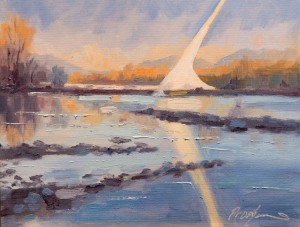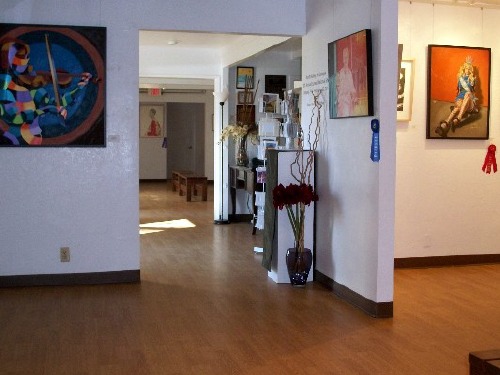 Exhibit Your Art in the Carter House Gallery
Member Shows
The Carter House Gallery gives NVAL members the opportunity to display and sell their artwork throughout the year. The art in the Gallery is ever-changing as new shows are hung approximately every month.   It is the continual rotation and variety of quality fine art that make frequent visits to the Carter House Gallery a 'Must-Do' for people living in and passing through California's North State.
Gift Shop
The NVAL Gift Shop features a wonderful display of artwork created by our members: jewelry, ceramics, sculpture, glasswork, gourds, pottery, metalwork, hand-painted silk items, weaving, wood pieces, soft sculpture, cards, prints, and other original creations. It is a place to purchase unique gifts for any occasion.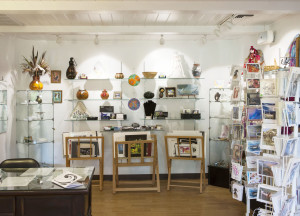 Sell Your Art in the Gift Shop

Presentations
Open to the Public: Several times each year North Valley Art League presents a Fine Arts Program with demonstrations, lectures, slide presentations and sometimes hands-on activities by local and visiting artists.
Classes/Workshops
Open to the public: Classes and workshops in a variety of media run throughout the year giving NVAL members and guest artists an opportunity to share their particular art form with others. It is a time to learn, to create and enjoy the company of other artists.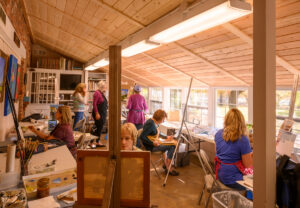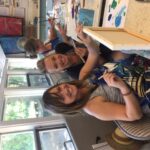 Open Studio
NVAL has a wonderful studio located in the front portion of the Carter House Gallery. There is no charge for members to enjoy the studio, which offers a perfect place to create art. Members work on their art, share techniques and knowledge, socialize with other members and receive friendly and useful critique from fellow artists.
Children's Art Programs
The League's art program for children is an ongoing community activity put on in conjunction with the City of Redding's Summer Recreation Program.  Kids supply the imagination, and accomplished artists from the League present the techniques for a variety of creative art projects.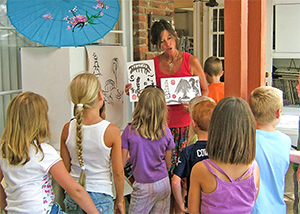 Explore Art with Children
NVAL Carter House Gallery located in Caldwell Park, Redding, CA
North Valley Art League is an all volunteer, non-profit community of artists whose mission is to support artists and the visual arts in our community and the California North State. The League's gallery is the historic Carter House located on the banks of the Sacramento River in Caldwell Park, Redding, California. Carter House Gallery provides an attractive, nurturing environment for many talented, experienced artists, as well as emerging new artists. Artistic learning, sharing and growth is fostered through our many programs.
Founded in 1979 by a group of eight local artists, the North Valley Art League now boasts a membership of over 250. The League hosts monthly member shows, featured artists shows and four annual juried shows. The Carter House gallery is adjacent to major recreational sites including the Sacramento River Trail, Turtle Bay Museum and Exploration Park, Botanical Gardens, and the Sundial Bridge.

Matson . Mowder . Howe . Celebration Garden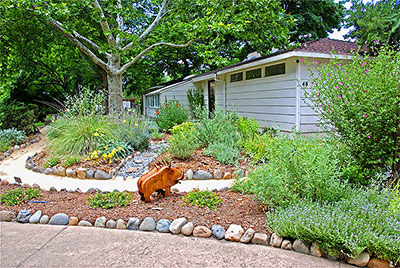 Adding to the natural beauty of the area around Carter House is the lovely Celebration Garden, with a variety of native plants, small walkways, and wide benches beneath the trees. Artists and visitors can relax and enjoy the views of the beautiful Sacramento River and Caldwell Park.