Monday, July 24 at 7 pm
NVAL Carter House Gallery
July General Meeting, Monday, July 24, 7pm
OPEN TO PUBLIC — 

PRESENTATION BY Bruce Greenberg 

"Looking Back and Moving Forward,  Forty Years of Woodworking."
Bruce Greenberg was born in Los Angeles, California in 1950. His mother was an oil painter who's idea of a family outing was to spend the day in Art Museums. Inspired by his mother's passion and his desire to find his own creative voice, Bruce left college in 1970 to open an arts & crafts gallery in Albuquerque, New Mexico. As a gallery owner he learned to work closely with other artists and the skills to run a business. There he began exploring woodworking and found his lifetime passion as a studio furniture maker.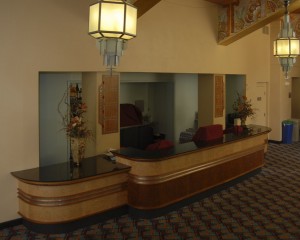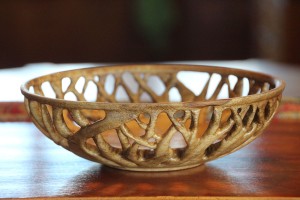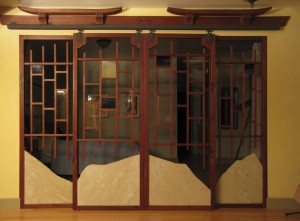 After a couple of years Bruce longed for a bigger canvas to do his woodworking and bought six acres in the Trinity National Forest of Northern California where he cut trees, milled boards and built his dream cabin in the woods. Others saw his work and hired him to build artistic houses for them. A few houses later, Bruce made it official and became a general building contractor with a specialty in custom interior work. Quickly the custom interior work became the main event and Bruce began working with home owners, architects and interior designers to design and build residential and commercial projects. His projects include an Amtrak Station renovation, library, theater and many residences. He has been featured in numerous magazines as well as the coffee table book, 'Dream Homes of Northern California,' published by Panache Partners.
In 1995 after 20 years of architectural woodworking, Bruce decided to work in a more academic environment and accepted the position of retail manager at the Redding Museum of Art & History which later became Turtle Bay Exploration Park. It was an opportunity to go back to showcasing works of other artists and designing products to market the museum. Beginning with a 300 square ft. store, a tiny budget and annual sales of $30,000 he began bringing in local artists works, marketing the store as well as the museum and organizing events – including the first Open Studios Tour in Redding, CA. After seven years, Bruce managed 3 stores with combined gross sales of $300,000. While at the museum Bruce was a contributing writer for Museum Store Magazine. Articles published included; how to manage volunteers, how to create a merchandising and marketing plan and how to work with local consignment artists. In 1999 he was elected president of the Museum Store Association's Western Chapter.
In 2003 Bruce decided it was time to go back to pursuing his own work and began taking commissions as a studio furniture maker. His work has been shown in; Northwest Woodworkers Gallery, Seattle, WA, Highlight Gallery, Mendocino, CA, Light Opera Gallery, San Francisco, CA as well as numerous art shows. During this time he also worked as a staff writer for Enjoy Magazine/Northern California Living as their arts features writer.
Bruce says, " I believe the choices we make in our personal environment impact the choices we make as we move through the world. Surrounding ourselves with objects that inspire us and represent the natural world help us in being more at peace and inspired as we move through life."