Abstract with Oil or Acrylic
Sunday & Monday,  August 4 – 5,  11am – 5pm
NVAL Carter House Gallery, 48 Quartz Hill, Rd, Redding, CA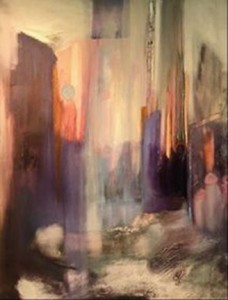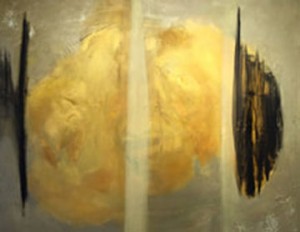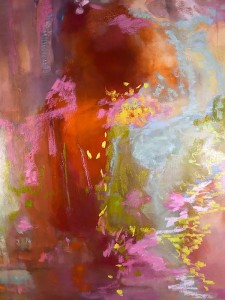 WORKSHOP IS FULL.  
CLICK HERE to add your name to the WAITING LIST.  You will be contacted ASAP should there be an opening.
NVAL Members $200, non-members $235
NVAL Individual membership is $35.  To become a NVAL Member CLICK HERE.
Class limit is 12.  Once the class is full, an online Waiting List will be established.  Should a registrant drop out, the workshop will be filled by date on Waiting List.
For Questions or help with signup,

call 530-221-1993.
WORKSHOP DESCRIPTION
Do you have a painting, well PARTS of a painting that you just love, with another part in the same painting that just doesn't do it?
·     Anne will teach you how to do a "MAKEOVER" of one or more of your paintings that you want to be invigorated, infused with chance and multi-layers of depth with the goal of leaving reality behind – all while maintaining the PARTS YOU LOVE
·     AND on a 36×48" blank canvas YOU WILL CREATE AN ORIGINAL WORK OF YOUR OWN incorporating similar techniques used in the makeover.
·     Swift work-over with new techniques the first day followed by a pulling together of the makeover work and original piece the second day.  It can be done!
Important – Canvas Size!
·        Bring two or three of the biggest pieces you have that you would like to MAKEOVER — the bigger the better.  Work should be on stretched canvas.
·        AND a 36 x 48 x 1-1/2" blank canvas.  If you need to purchase your canvas, the Dick Blick Premier Cotton Canvases meet Anne's requirements.  Prices range from $35.31 each to $26.83 for 6 or more.  See link below.
https://www.dickblick.com/products/blick-premier-cotton-canvas/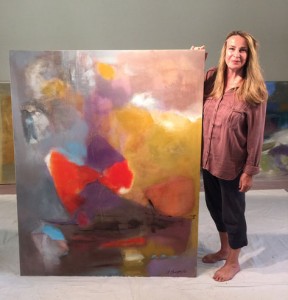 About Anne
Anne has her MFA in Fine Art from UCLA.
Recently, she has had solo shows in Hong Kong, Bangkok, Singapore, St. Martin, the Napa Valley, and St. Helena.  Her works are well-received as exciting additions to large spaces, private and public.
Very large abstract landscapes and non-objective work are Anne's spatial inspirations for oil on canvas. She strives to push through abstract landscapes towards non-objective work; the goal being the obliteration of all image as might creep in as she paints. If she can do this, it frees the viewer to "see what they see." Throughout the process of up to 30 layers, she is ever-mindful of leaving no recognizable imposed image.
Color choice is very important, but Anne has no physical palette. The paint goes directly from the tube onto the canvas and then she moves it around, wipes it off, blends, sands, scrapes, etc., to create depth.
To achieve a sense of peace in each work, she uses both dramatic expansive strokes of emotion and, later, sensitive detail. The breath will set the tone of the painting. Another day starts and Anne begins to know where the painting is going. If she gets this far and continues, the work will usually be successful. If the viewer can sense the essence of Peace, then the work circles back and is complete.
Painting and many years of travel have taken Anne into a fully aesthetic and ascetic life of solitude, peace, and tranquility. She has traveled the world and lived in Asia for 10 years. She says, "To travel extensively internationally is to understand humankind more fully and this has influenced my philosophy and painting profoundly.