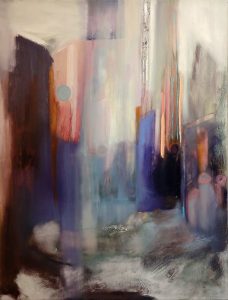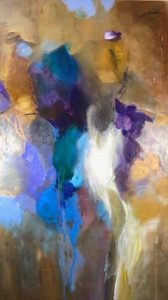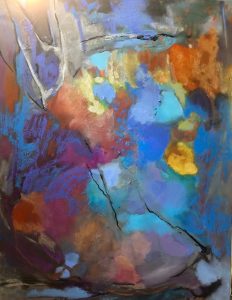 Anne is a gifted abstract artist who utilizes large canvases to produce stunningly luminous paintings.
Class Details
Abstract Painting Classes with Anne Leveque will be offered frequently. The next class will be APRIL 4, 2023.

Students may use canvases of any size.
Classes are from 10 am – 3 pm
Cost is $60 per student
Sign ups at NVAL Carter House Gallery only.

Materials List:
Acrylic paints and oil paints in your choice of colors – 4 or 5 of your favorite colors to work with is fine along with black and white in both acrylic and oil
One or two gessoed canvases of any size – no other preparation needs to be done prior to class
One can of shellac
Large and small brushes, chip brushes are fine
Gamsol or other odorless turps for oil
One small size painting medium of your choice for oils
Optional:
Paint sticks, bottle of Chinese or India Ink or acrylic or dye-based inks in your choice of color
Containers for turps and water
Baby wipes
Paper towels and rags for clean up
Plastic tarp or drop cloth to protect the floor
NVAL will provide easels and tables, although you can bring your own easel if desired.
Coffee and water will be provided. Bring your own snacks and lunch.
Anne will demo her techniques and process and will provide individual instruction and critique to participants as they work on their own pieces.