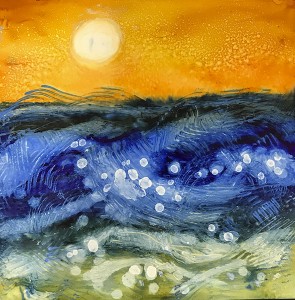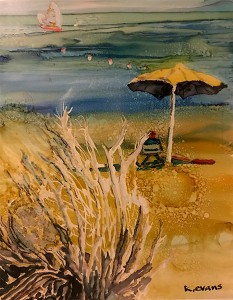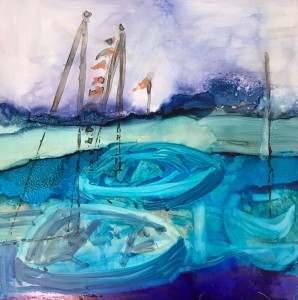 Sponsored by NVAL
August 18-20, Thursday – Saturday 10am to 4pm
Kathleen's Studio, 13779 Cloverdale, Igo 
$150 NVAL members, $185 non-members
If you need Alcohol Ink Supplies, Kathleen can provide an Alcohol Ink Kit for $40, payable the first day of the workshop.
TO BECOME A MEMBER OF NVAL – CLICK HERE
Sign up & Pay at NVAL or to SIGN UP & PAY at NVAL.ORG – CLICK HERE
For help Signing up, Call Charlotte @530-221-1993
MATERIALS LIST – CLICK HERE TO VIEW & PRINT
One- hour lunch break, students bring sack lunch, Kathleen will provide light refreshments, coffee, and tea.
10 student maximum, 5 spots available
For Questions about the workshop, call Kathleen at (530) 396-2422
CLASS DESCRIPTION
The Alcohol Ink Workshop is designed to introduce and familiarize artists with the delightful properties and effects that are unique to the medium.  Participants will learn how to achieve effects that are both stunning and surprising, particularly when applied to Yupo, the ground of choice for Alcohol Ink artists.  Yupo is a non-absorbent, plastic ground that takes a bit of getting used to.  It is best approached with a relaxed hand and an open spirit of collaboration.  As Bond would say, 'stirred, not shaken'. There will be ample time to try new techniques and practice what works for you and brings you joy.
The Workshop will not cover the basics of painting like color wheel dynamics. or the fundamentals of design and composition.  Instead, we will take you where you are and teach you how to apply your artistic talents and creativity in a new medium.
DIRECTIONS to Kathleen's Studio,  13779 Cloverdale Road, Igo,  CA
20 – 30 minutes enroute
From the south, e.g., Anderson, take Hwy 273 N to Clear Creek Road.  Turn left on Clear Creek Road go about 8 miles to Cloverdale Road (water tanks).  Right on Cloverdale for 1.3 miles to green ranch gates on left with sign, "Alcohol Ink Workshop".  Drive through gate & down gravel road (1/4 mile) to right turn to house.  Park in front of garage on left of house.
From the north & east, e.g., Redding, take Placer traveling west to Igo, turn L on Cloverdale, go about .3 miles to green ranch gate on the right with sign, "Alcohol Ink Workshop."  Drive down gravel road to right turn to house.  Park in front of garage on left side of house.
Artist's Statement

Experimentation is my touchstone.  I work in Alcohol Ink and watercolor for serendipity and sparkle and in acrylic for its adaptability to abstraction and synergy with other media.  My style is impressionistic and simple, leaning increasingly toward the abstract.  The experience of creating art has been a lifelong source of peace and tranquility in my busy life.